Feel free to contact us at:
132 SE 11th Avenue
Pompano Beach, FL 33060
(954) 942-6410
Info@TempleSholomFlorida.org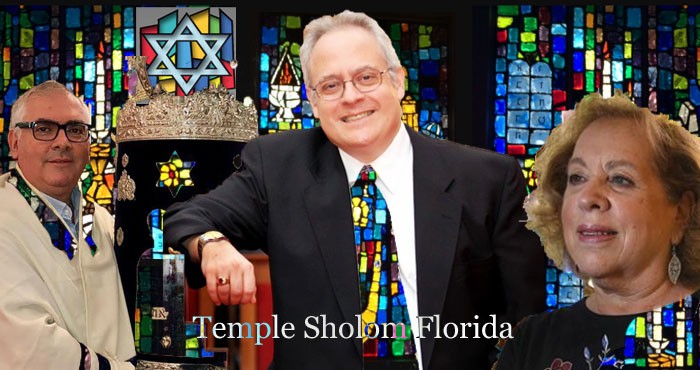 --What's New? --
Cantor's Class: Diving Into the Siddur - Thursday, Nov. 15, 2018 - 10:30 AM
Cantor Javier Smolarz is an amazing , animated and very interesting
teacher. We are planning on a class every Thursday. There maybe a different
class on alternate Thursdays............a singing class in Hebrew, Yiddish and
Ladino.......stay tuned to see what's in store for future sessions.
VIDEO - Shabbat Services - Fri. Nov. 9, 2018
Click the link above for a video of our most recent Shabbat Service. Prior videos are archived in the Services page. Our ultimate goal is to simulcast our services. We are in the early stages of that endeavor.
The names of descendants of Holocaust Survivors. If you are a child or grandchild of a Holocaust Survivor, please email info@templesholomflorida.org or call Temple Sholom at 954-942-6410 and give us your name, the name of your loved one and any info you have about where they were located. Our Holocaust Committee plans remembrances during the year and would like to include you and your loved one when there is an appropriate occasion.
CALENDAR
Friday Night
Shabbat Day
SERVICES - Shabbat - Saturday Morning

: 9:30a
Upcoming Programs & Events
---
View Calendar
TEMPLE SHOLOM FLORIDA
Temple Sholom
132 SE 11th Avenue
Pompano Beach, FL 3360
(954) 942-6410
Info@TempleSholomFlorida.org
SERVICES
MINYAN:
Mon-Wed-Thu 8:45 AM
SHABBAT:
Fri - 7:30 PM
Sat - 9:30 AM
Sat, November 17 2018 9 Kislev 5779